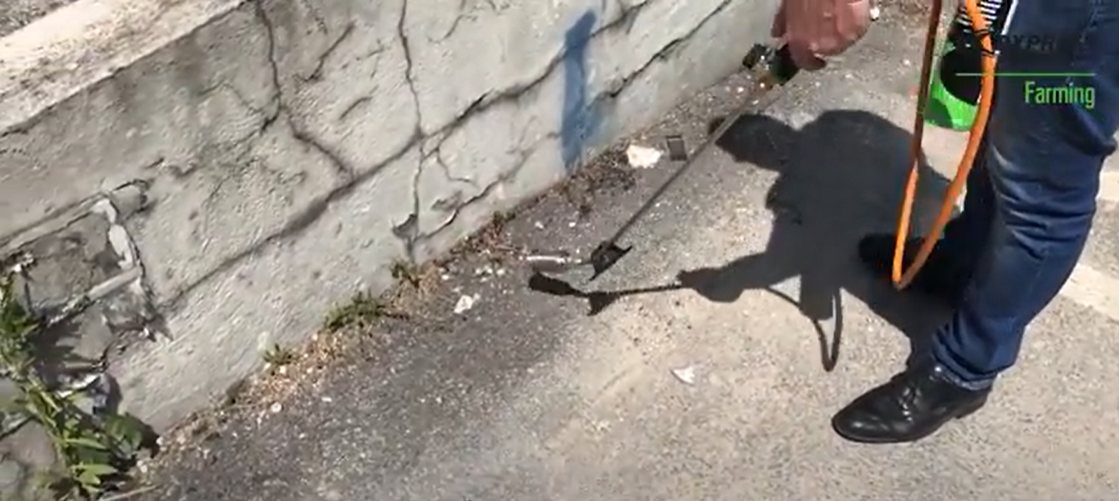 A professional thermal weeder is the best alternative to chemical weeding that pollutes nature. Simple and economical, it can be used to treat all spaces, both private and professional. Here are the criteria to be taken into account when choosing a professional thermal weeder.
The electric thermal weeder
There are two types of thermal weeder: the electric thermal weeder or the gas thermal weeder. The electric thermal weeder is suitable for small areas, as well as for areas close to your base.
In fact, the electric thermal weeder can operate on battery-operated or mains powered. In both cases, it is not suitable for professional use. A battery will prevent you from working for an extended a period of time, as the appliance is particularly power-hungry. The length of the extension cord always limits the mains connection.
The electric thermal weeder is light because it has no motor. However, be careful not to put yourself at risk by using an electric thermal weeder that runs on mains power in wet weather.
The electric version of the thermal weeder is used to treat the surroundings of your house, to clean the edges of your terrace or driveway. For professional use, you must turn to a gas tool.
The professional thermal gas weeder
With a professional thermal gas weeder, you can reach the most inaccessible parts of your property and remain self-sufficient. Depending on the configuration of your field, you have a version that uses a cartridge or a gas bottle. Your choice will depend on the surface you have to treat.
The gas cartridge thermal weeder
The thermal weeder with gas cartridge is suitable for medium areas, as you depend on the volume of the cartridge. It is ideal for a private individual or a professional who needs to eradicate plants in any part of his property, as it is autonomous.
Allow an average of one hour's use to complete your gas cartridge. The thermal gas weeder works in all seasons.
The torch can be fixed with a hook provided for this purpose on a belt kit, leaving your hands free to hold the lance. The gas thermal weeder is very handy, with a 1.50 metre hose that helps you to reach tight corners and to treat the entire perimeter around you. The fact that it is portable also allows you to easily access land that is sometimes difficult to access, such as ditches.
The thermal weeder with a butane gas cylinder
If large areas need to be treated, it is recommended to choose a professional thermal weeder that connects to a butane gas cylinder. With a larger capacity, it allows you to work for several hours at a time.
This type of device is preferred for private individuals and professionals with large properties, as well as for all the technical services of communities. For example, it is perfectly adapted for roadmenders and gardeners in municipalities. To move around, you need a trolley on which the butane gas bottle is fixed. In order to ensure that you have sufficient room for manoeuvre, the tool is connected to its tank by a long hose, which can be up to 5 metres long.
The trigger handle is held in your hand and is used to trigger the burner. Being light-weight, you can work for a long time without getting tired of the weight of the load which is on a the trolley.
Like the cartridge weeder, this product can be used all year round.